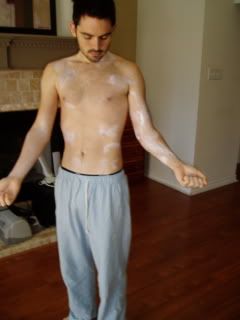 At least for now I'm not itching anymore!
My dermatologist PA hooked me up some oral and topical steroid meds to help me endure the next week. I am already seeing a difference after only a day, and already plan to go climbing again this weekend (at Enchanted Rock, NOT Reimer's Ranch!)
Radiohead performed a show in Japan where they had 12 cameras recording them at all times. follow the link below to create your own personal video of 15 Step. The view is kinda grainy while you make the vid, but when you play it back it's pretty clear. Awesome! I hope they put up some more songs in the future!