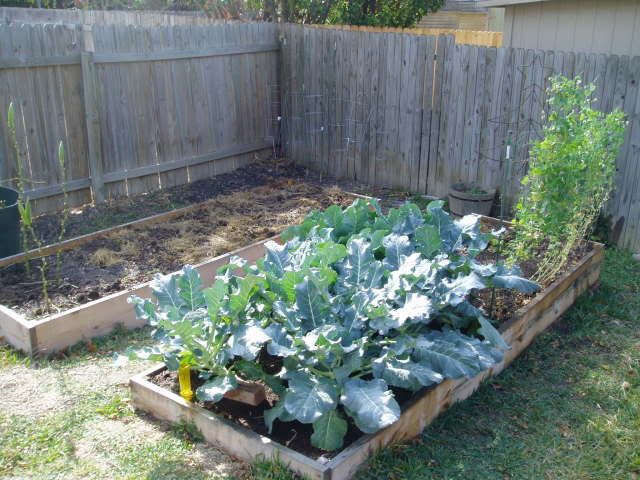 Finally finding enough time to work in the garden this weekend, I decided to pull up the tomatoes. They were really looking bad, and Abbey said the smaller ones were not tasting very good anymore. So now I have a ton of green ones, which will be slowly turning red over the next few weeks (hopefully).
Here is my largest cauliflower, 
Broccoli heads are getting bigger!
And, as always Gideon is helping.