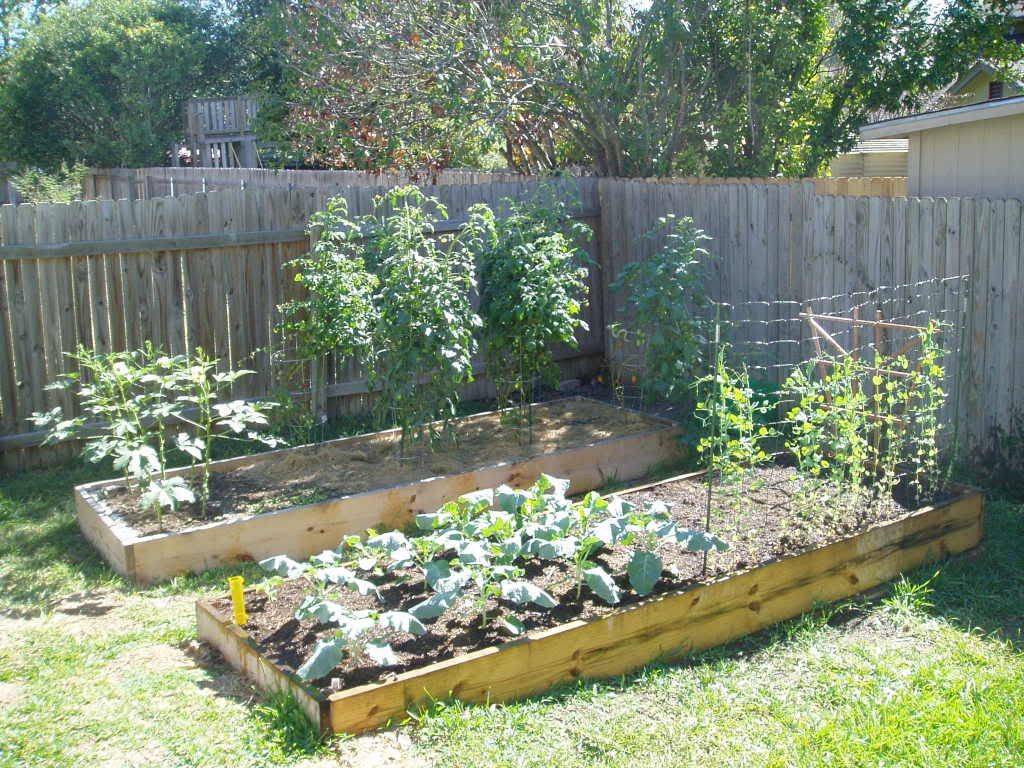 The broccoli and cauliflower have really been growing, and I feel like my part time job is to pluck all the tiny caterpillars off of their leaves before they can do much damage. My first snap peas started to set a couple of days ago, and the Juliet tomatoes have been turning red despite the fact they are slowly being de-foliated by the Fusarium wilt. Stay tuned to find out how I am keeping the mocking birds from eating them!
New in the garden this week:
+Topped the tomatoes to encourage bigger fruit
I feel like I haven't been able to spend time doing much of anything besides school lately. All my studying has paid off though... I took my Advanced Concepts cumulative final exam this past wednesday and aced it missing only 2 out of 50 questions! This has been the most challenging semester, and it's good to know that I have taken the toughest tests and it's all easy coasting from here. For the next 8 weeks (my last before graduation) my clinicals will be at Baptist Medical Center downtown in the cardiovascular unit, and in class we will mostly be preparing for the NCLEX-RN exam. 
You know you have been spending long days at the hospital and long nights at the library when even the cats miss you...