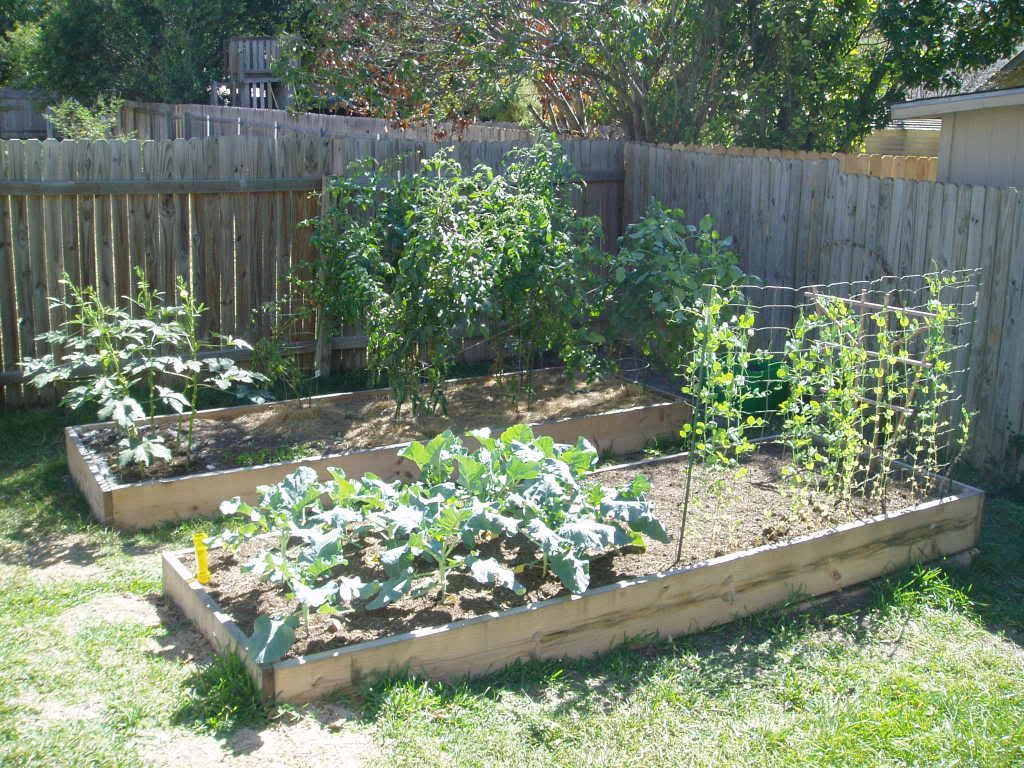 Sorry about the huge pictures this week, blogger is having technical difficulties. You can see them better by clicking on them.
Not much going on in the garden this week, most things are growing and the nights are getting cooler. I am really happy with how big the Broccoli and Cauliflower are getting. The plants are looking really green after the dose of fish emulsion and epsom
 salt I sprayed this week. My spinach sprouts are just stuck at an inch tall for some reason, and I think what they want is a good rain. I am going to get up early tomorrow and give everything a
 good soaking. 
My secret weapon for the birds has been a bunch of strategically placed rubber snakes. It's kinda like a little haunted house for birds out there, and it seems to be working. I have to go move them around every few days or the birds get smart, and I don't want to risk any of my nice tomatoes being beaked to death. I am thinking about trying to put out a bird feeder on the other side of the yard to give them something else to eat, an
d I hope that doesn't just make the problem worse by attracting more birds than there were before. We will see what happens...
I took an NCLEX-RN predictor test this week at school to see my probability of passing the real test the first time through. I scored a 95% probability! Besides the boost in confidence this test also tells me what I need to review to do even better next time. This is pretty much what my next 8 weeks will look like... test, review, test again. Got
ta love standardized testing! 
Little Mesclun Lettuce sprouts
Snake guarding my tomatoes